We would like to inform you that there will be new possibilities in the system when creating automatic CRM notes.
In Automation (CRM task> Create a note) you will see additional options, e.g. a note with the priority "Important" and "Refuse entry".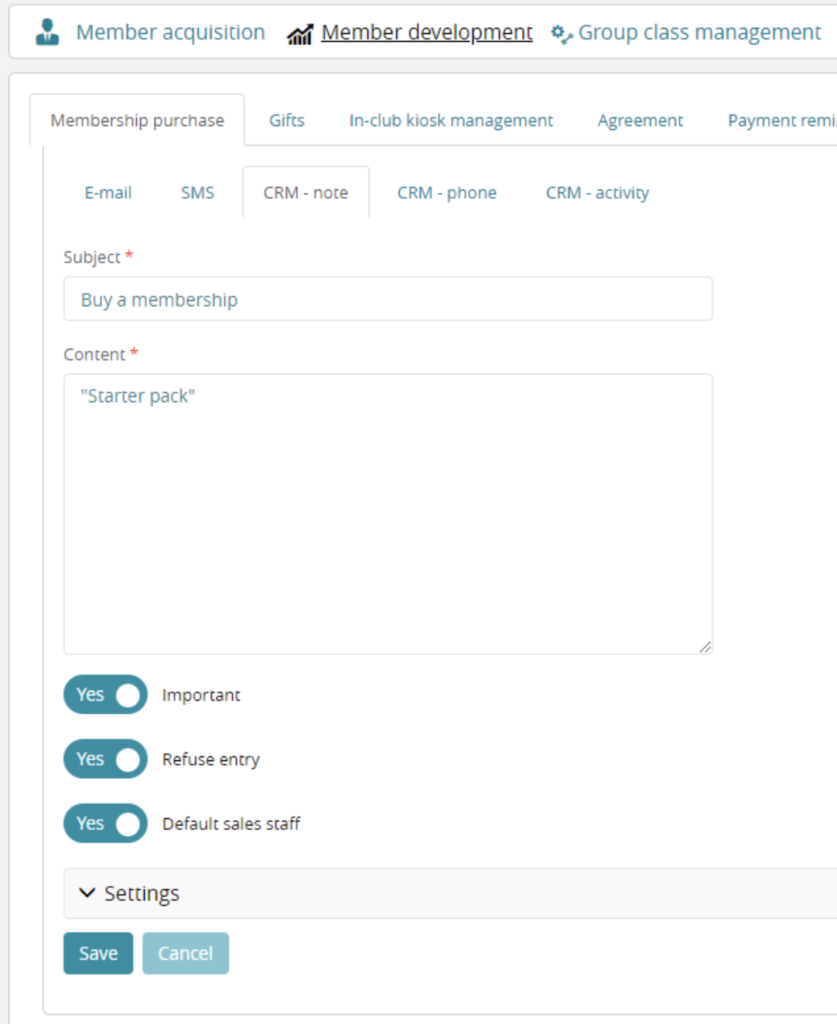 Previously, automatic notes had a low priority and were only visible on the list with all CRM tasks. It was also not possible to set an automatic note refusing the entry to the club.
Thanks to the implemented option, the notes will be displayed on the Club member's Profile and on the Entry Screen, making the work of the club reception easier.
In case of any question, we invite you to contact our Helpdesk team by creating a ticket in the eFitness system.