The Members tab is one of the most crucial tabs found in the system. This article will show you how to add new members.
The first way of adding new members is to go to the Members tab and use the plus icon – Add.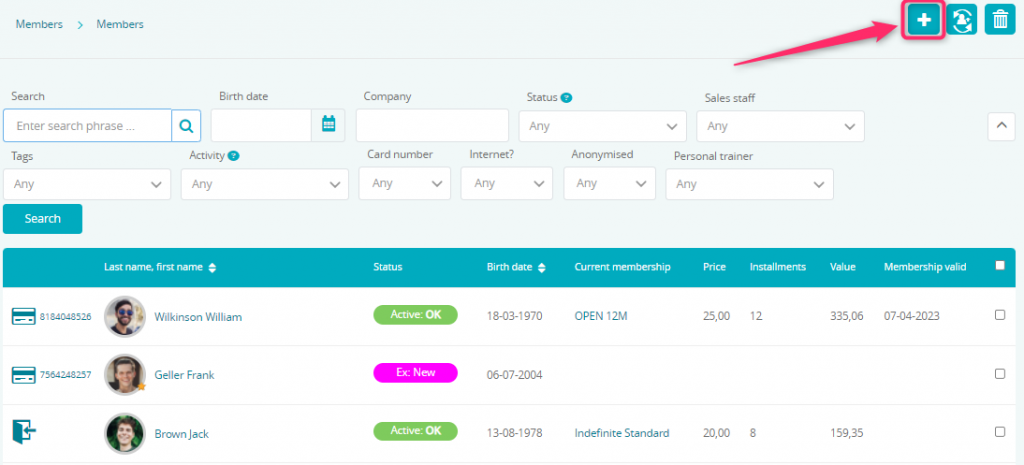 Once done, a form responsible for adding new members will appear. The availability of the fields, as well as whether or not they are required can be modified freely in the Club settings -> Configuration -> Member's options -> Member data tab.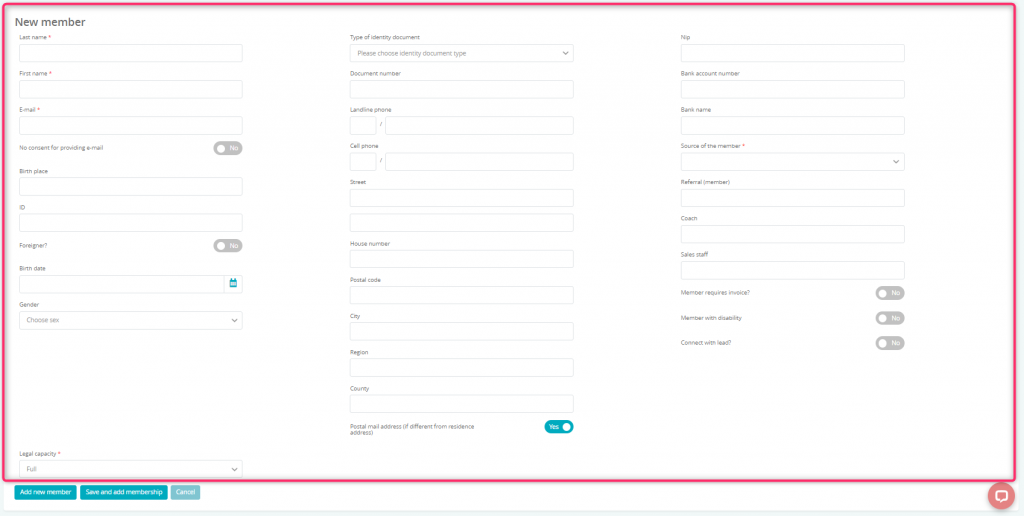 If your club's policy is to not collect personal identity numbers, then you can use the "Foreigner" option. This way, the system will automatically fill in the field with a unique member ID.
In here, you can also link a company to a member to then issue invoices for the company. Additionally, there is a way to define the member's legal capacity. If defined as "None" – for example when dealing with a child's profile – a new form will appear that will allow you to define the data of the legal guardian of said child, for example, a parent.

After filling out the form, simply click on the "Add new member" button. This will open the Member's Profile allowing you to easily modify it or add a new membership:

You can also use the "Save and add membership" option if you want to sell a membership to a new member as soon as you create their profile. Then you will be automatically redirected to the Memberships tab on member's profile: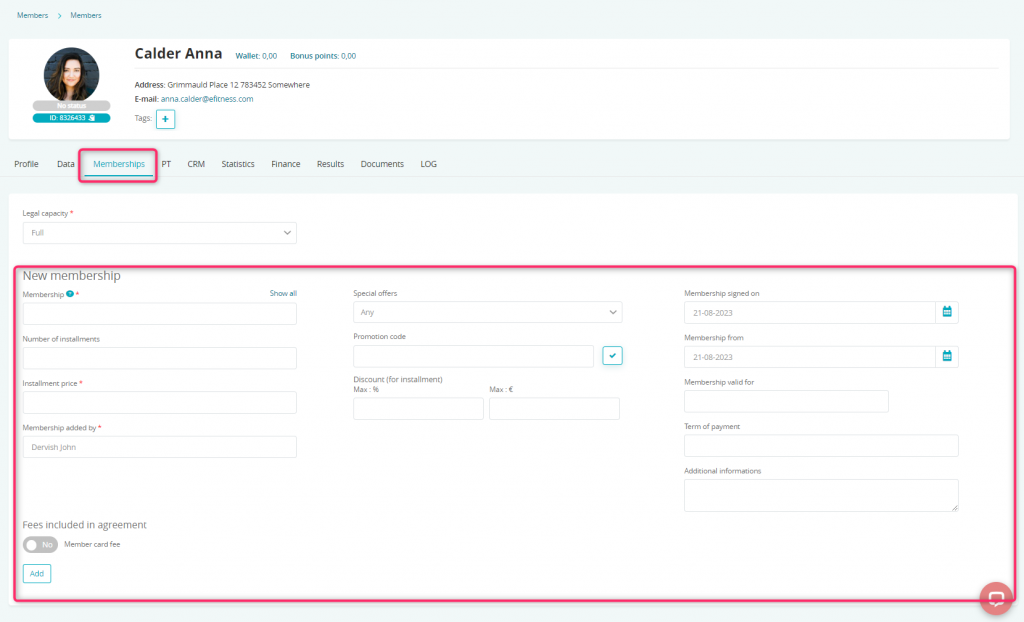 If you wish to learn more about managing profiles, we highly recommend our dedicated manual –  How to manage a member's profile?
If you're interested in learning more about adding an membership, please go to our manual – How to add a membership?

The second way of adding a new member is possible if you're using a proximity cards reader or a barcode reader. Simply apply the card to the reader or scan the barcode of an unused card. Once that's done, you will be presented with options to assign a membership card, where you can select the "New member" option.
Please remember that the reader should be integrated with your club. To do so, please contact our Support department by issuing a ticket.

The system will take you to the same form as during the first way of adding a new member. Simply fill out the form and click "New member".
If you wish to learn more about the Members tab and its capabilities, we highly recommend other manuals that can be found in the Members category.