We kindly inform you that the system has a new column "Discounts granted" in the "Agreements" tab on the Member's profile.
The new column shows the total amount discount on installments or fees granted to the customer. The value in the column is the difference between the base price and the price of the installment or fee.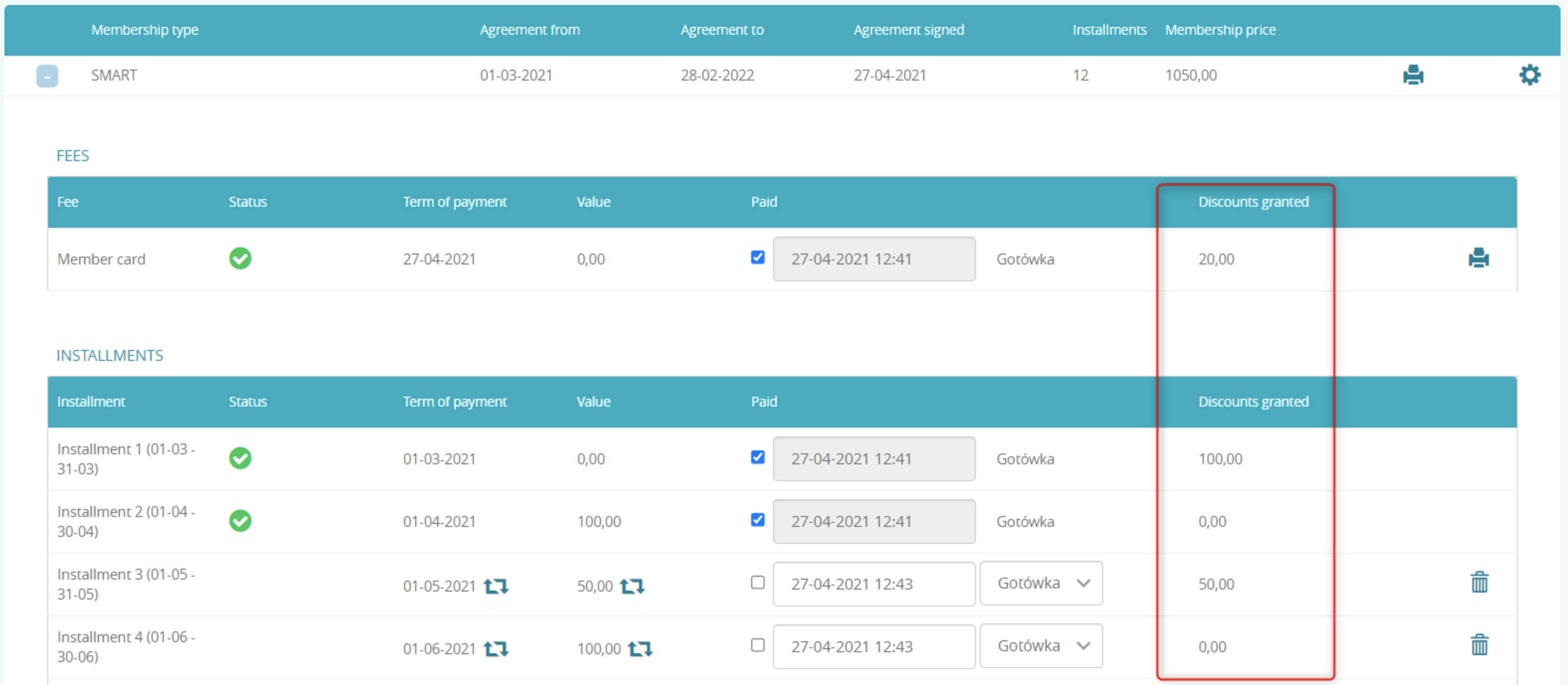 In case of any question, we invite you to contact our Helpdesk team by creating a ticket in the eFitness system.