This article will show you the advantages of having the children module enabled in your club. Thanks to the module, your clients, who are parents, can pay for and verify the membership of their child, as well as register them for classes.
The only thing that needs to be done is to log-in to the Member Area. To pay for the membership of the child, the parent can go to the Membership tab and by using the "Select" option, change to the child's profile.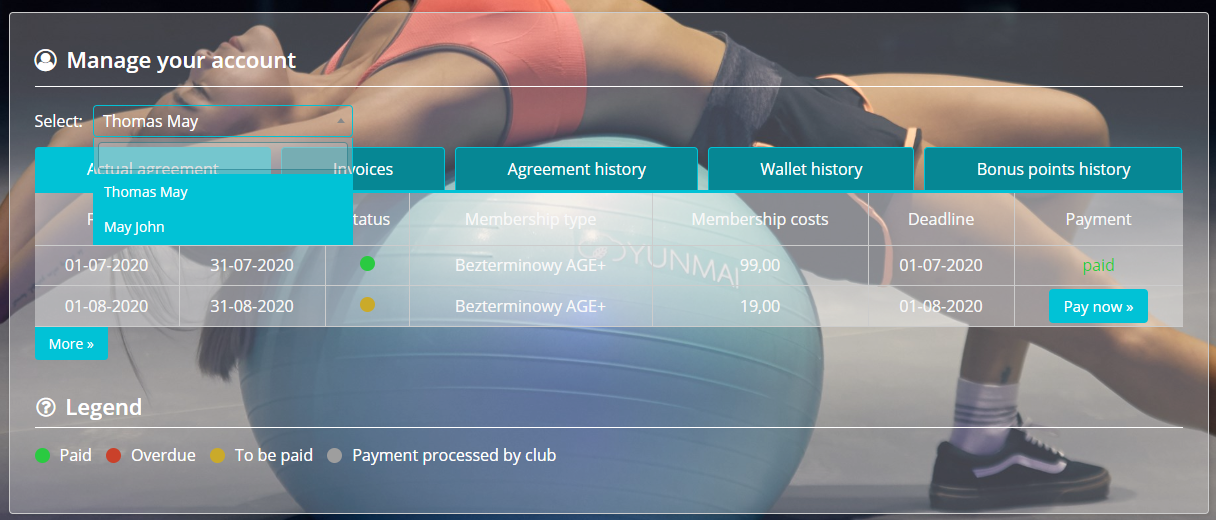 This will allow them to see the currently active membership of their child and to pay for it using the "Pay" button.
The parent can also register their child for classes by going to the Timetable tab. After selecting the desired class, below the "Sign up" button, there will be an option to register a child instead.
Additionally, the parent can purchase a new membership for their child. After going to the Buy a membership tab and choosing a membership, you can use the "Select" option to add the membership to the child's profile.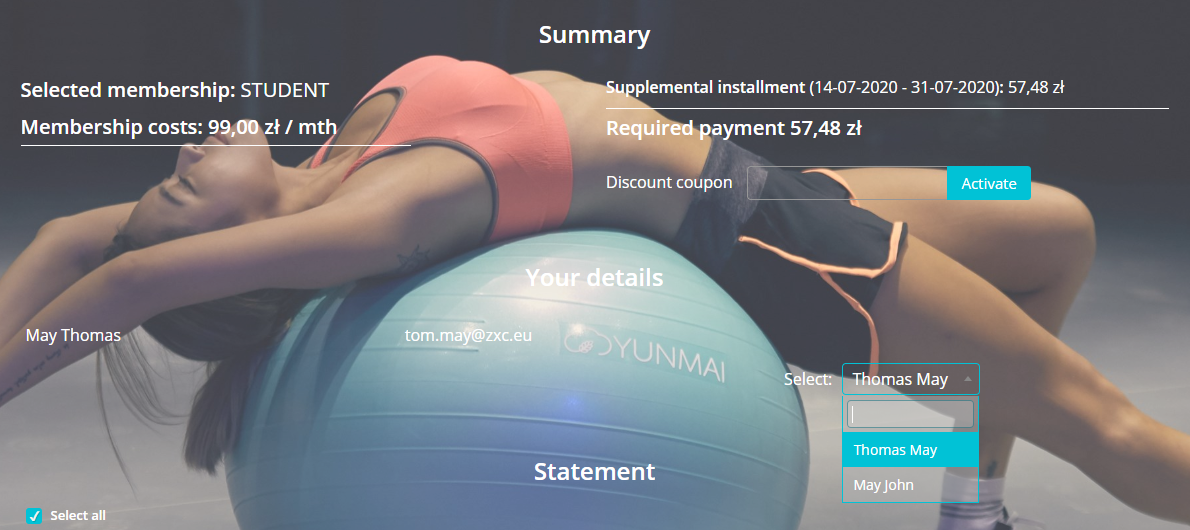 Check out how to enable the children module.