This article will let you know how to set up a profile of a child and how to attach it to a parent's profile. The children module will allow your clients manage both their and their children's profiles more easily.
To begin using the children module, please contact our Helpdesk Department through the ticketing system. After issuing a ticket, you will receive information about the module being enabled.

You can add children using a profile of a parent. Go to the Members tab -> select a parent's profile -> go to Data.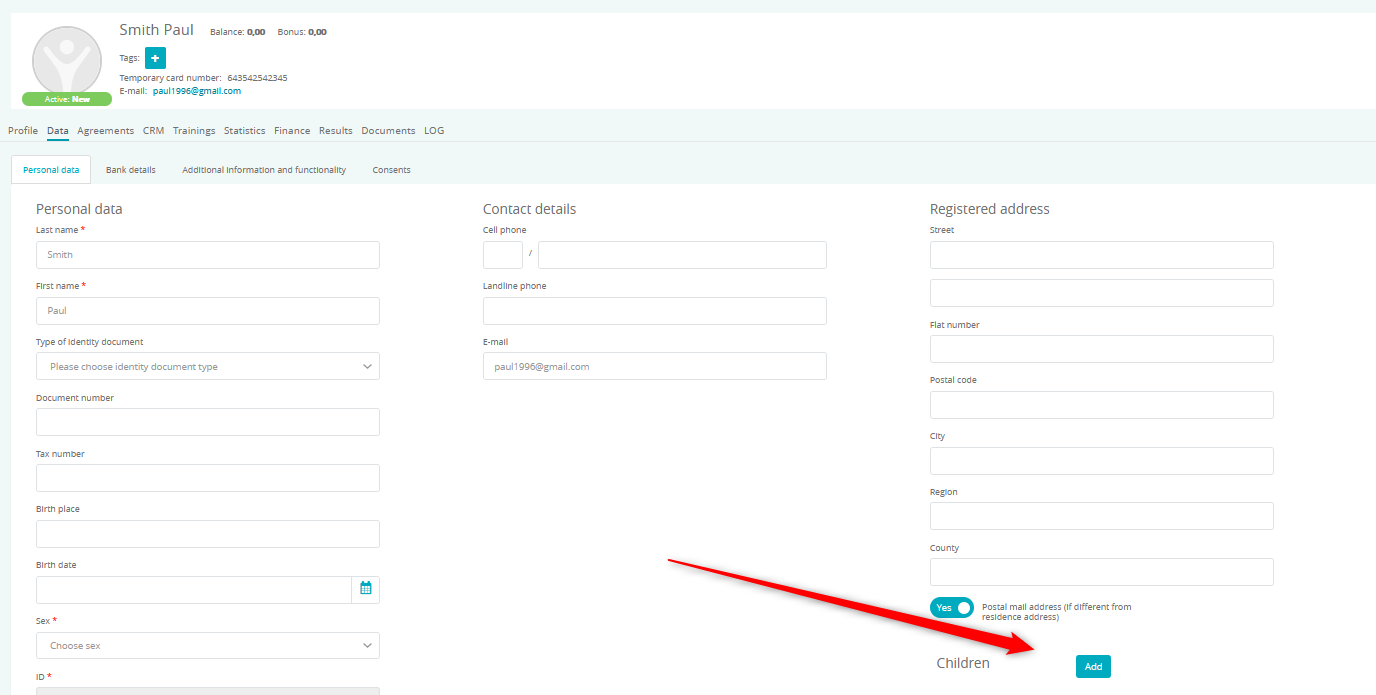 Remember! A child's profile can be attached to a single parent's profile, but a parent can have more than one child profile attached at the same time.
After selecting the "Add" option, a form, in which the child's data should be inputed, will appear. If the child's profile already exists in the system, after inputting the first three letters of the first or last name, a list of applicable members will appear. If the child does not have a profile in the system then after completing the form, the profile will be created with Active: Pre status.

Remember to save all the changes at the bottom of the screen. To delete the link with the child's profile, select the "Delete" option. On the child's profile, there will be information about their parent.

By clicking the red x-mark, you can delete the link with the parent's profile.
Check out the capabilities of the children module.