Sometimes, a credit card of your Client is charged even without an active membership on that Client's profile. This might be caused by the credit card being assigned to another Member as well.
1.Go to the Client's account –> Profile –> cog icon –> Credit card details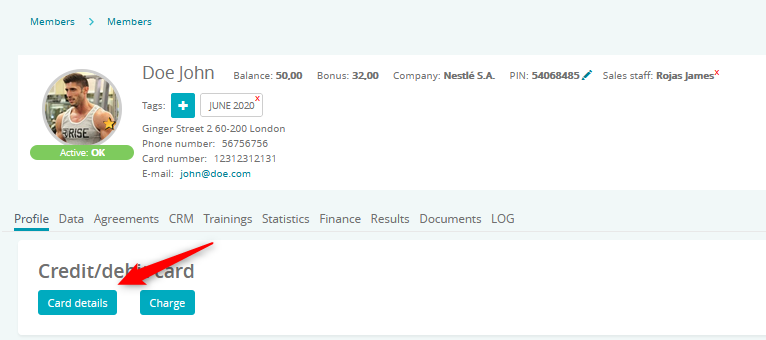 Check the credit card details.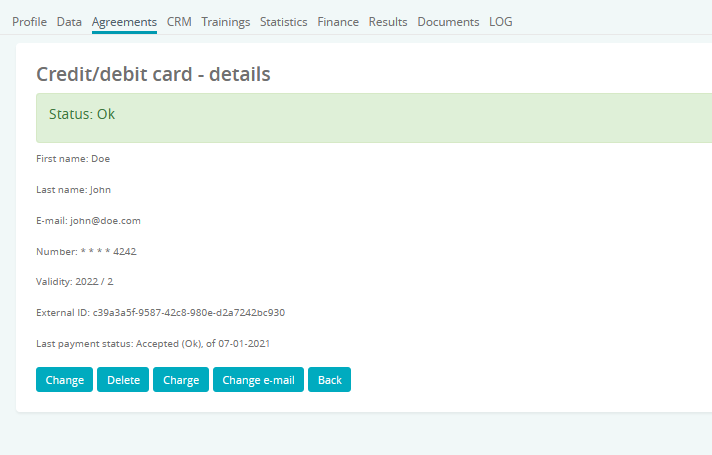 Go to Reports –> Finance –> Credit/debit cards
Choose a data range starting from the beginning of your work with eFitness system and click on Search
Click on the name of the Last 4 digits column, which will sort the report
Check if another Member has the same last 4 digits and expiration date of the credit card