In this article you will learn how to use and manage employee schedule and how to check report, in which you can check work hours of receptionists and trainers..
Employee schedule is a module, in which you can define work hours of receptionists and trainers. With that you will be able to see employees working hours in one report. It can be helpful when you are counting salaries.
Activating employee schedule
Contact our Helpdesk Department by issuing a ticket.
To do so in the upper corner of the screen choose a cloud icon with a question mark inside → second step "Issue a ticket".

Define club opening hours
Range of hours shown on employee schedule can be defined in tab Club settings → Configuration → Calendar → Calendar in field "Employee schedule → club's opening hours".

Defining working hours for receptionist and trainers
1.In tab My calendar→ User shift schedule visible is weekly overview of filled working hours. Here you can: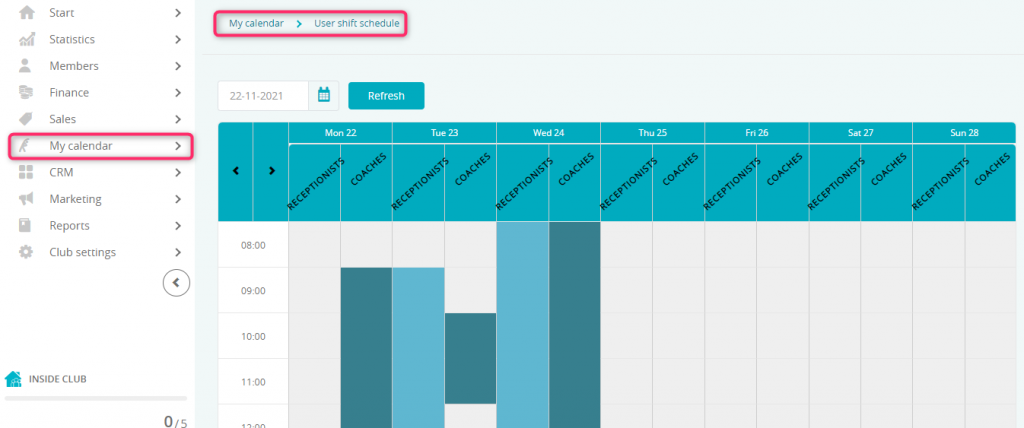 Chose a day, in which you want to add or check changes 

Add working hours for receptionist

Add working hours for trainers
To add working hours for the receptionist  for chosen day click on inscription "Receptionist" on selected day of week.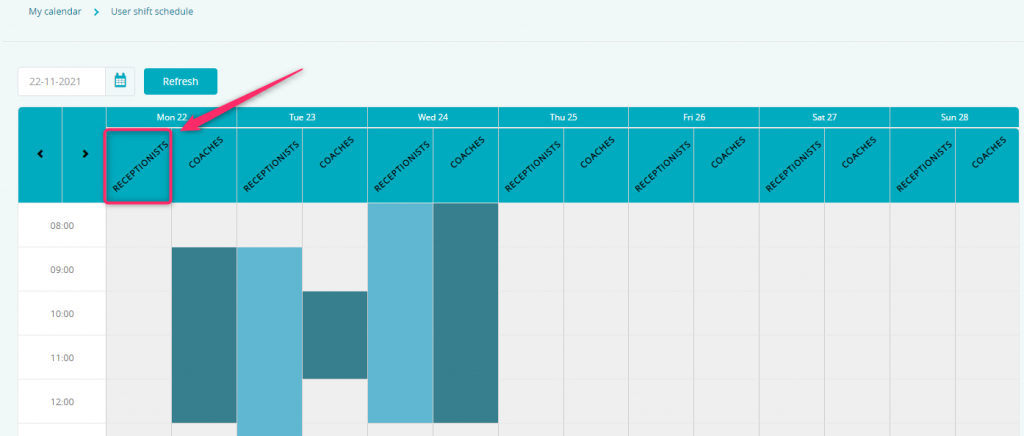 3. After clicking you will be able to define User shift schedule: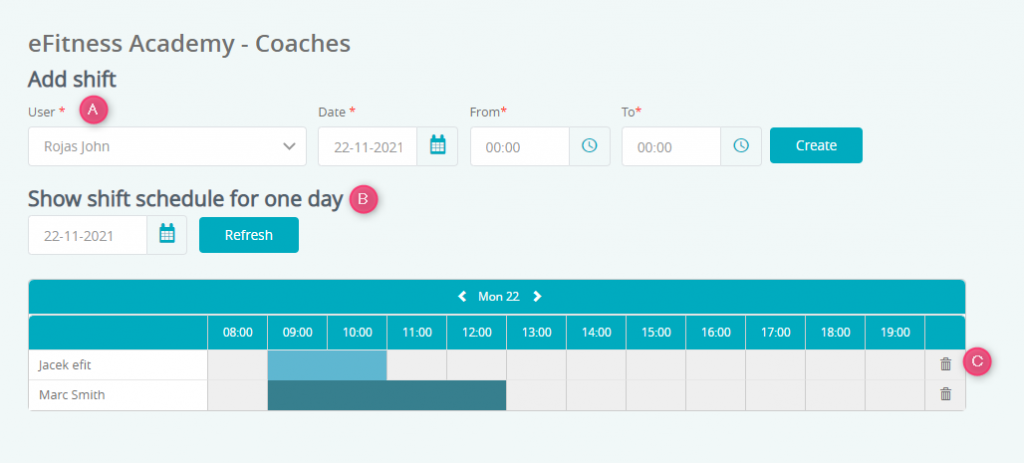 A – Possibility to add shifts for user/employee. After choosing user please choose the date and working hours and confirm them with button "Create"
B – Selection of the day that results should be shown for
C – Shift schedule for day which changes are made in point A
 Changes can be deleted with trash icon on the right side
Adding working hours for trainers work in the same way
Report for employee schedule
Go into Reports→ Other→ User shift schedule

Report shows working hours of club employees in a set period of time. Report is divided into columns:

User

Date of the work performed

Day of week that work was performed on

Range of working hours

Time of work
Report also show summary: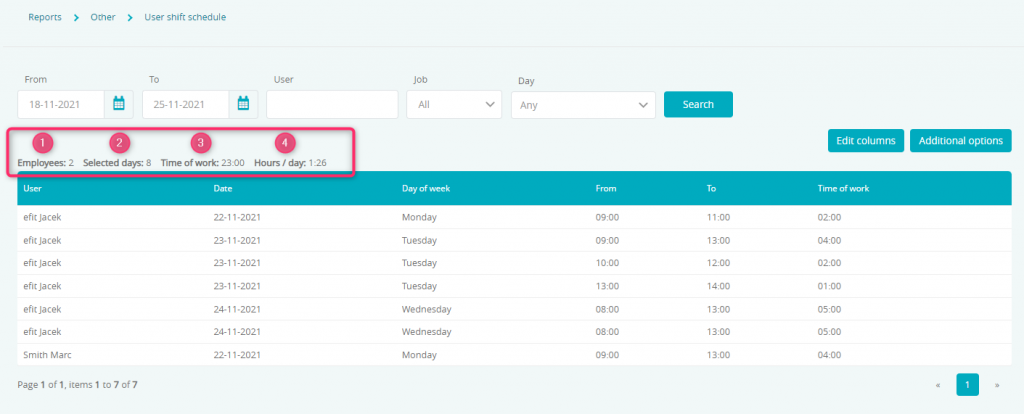 Number of chosen days 

Number of club employees, that had shifts in set period of time

Total number of work hours

Average number of work hours a day
Report also have filters:

Range of dates

User/Employ 

Selection of employees by choosing receptionists or trainers or both jobs

Selecting the day of the week when the shift took place