This article will help you understand the capabilities of the Leads tab.
Leads are people who are not 100% sure whether or not they would be interested in buying a membership. Thanks to the Leads tab you will be able to add tasks, notes or schedule meetings in order to present an offer. The tab is closely connected to the CRM module, an approach to manage a club's interaction with clients in order to study and improve the effectiveness of membership sales in your club.

In the upper part you will find the search bar and filters:

Date added – from 

Date added – to 

Status




– Prosp: New – newly added profile of a lead




– Prosp: Hot – a lead with the highest interest in the club's offer




– Prosp: Warm – a lead interested in the club's offer




– Prosp: Cold – a lead uninterested in the club's offer




– Prosp: Lost – a lead that has been lost




– * the statuses can be modified, according to your preferences, in the

Club settings -> CRM

tab

Sales staff – an account manager

Tags

Source



In the top right corner you will find three icons:


a plus icon – lets you add a new Lead profile

an

Assign to sales staff

icon – gives you the possibility to assing a Lead to the sales staff

a bin icon – lets you delete Lead profiles.
The table will show the most relevant information regarding the leads in your database, such as the first name, the last name, the current status and their contact details. The list can also be exported to Excel.

A lead profile is very similar to the regular member's profile. Thanks to the pencil icon next to a lead's status, you can change it according to the current interest of the lead in the club's offer: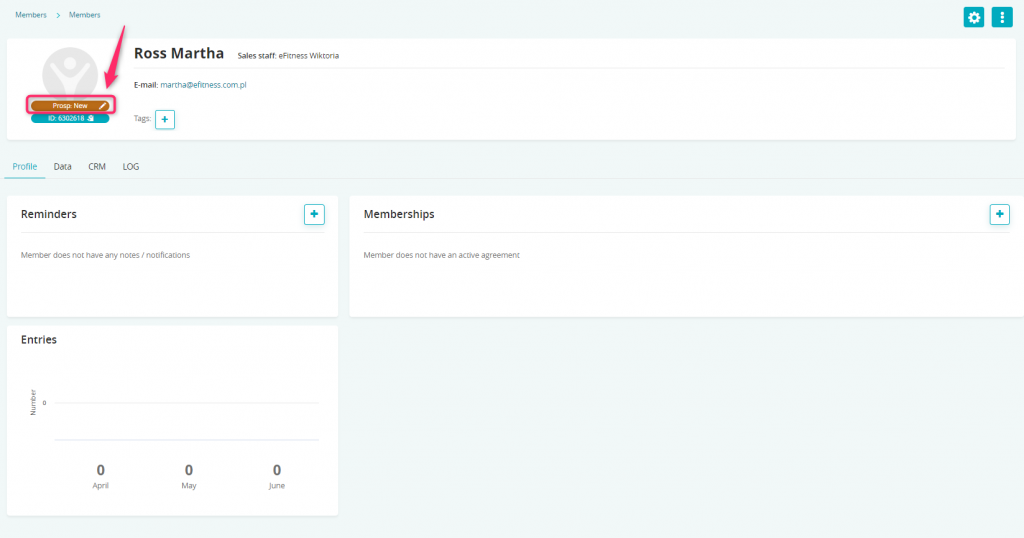 New tasks can be added directly from the profile by using the CRM tab: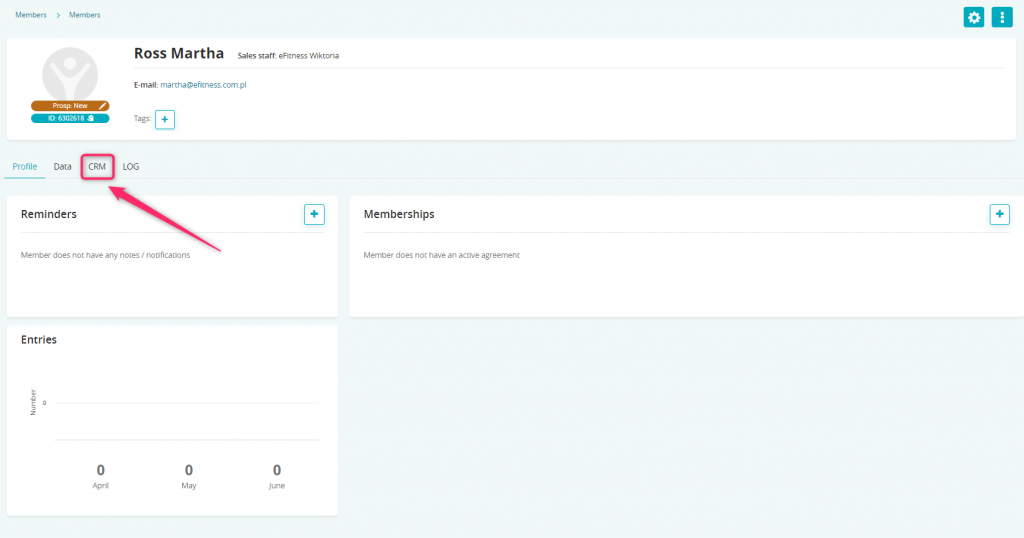 In a situation in which a lead is interested in your club's offer, select the "plus" button in the Memberships section, in order to add a membership to the profile: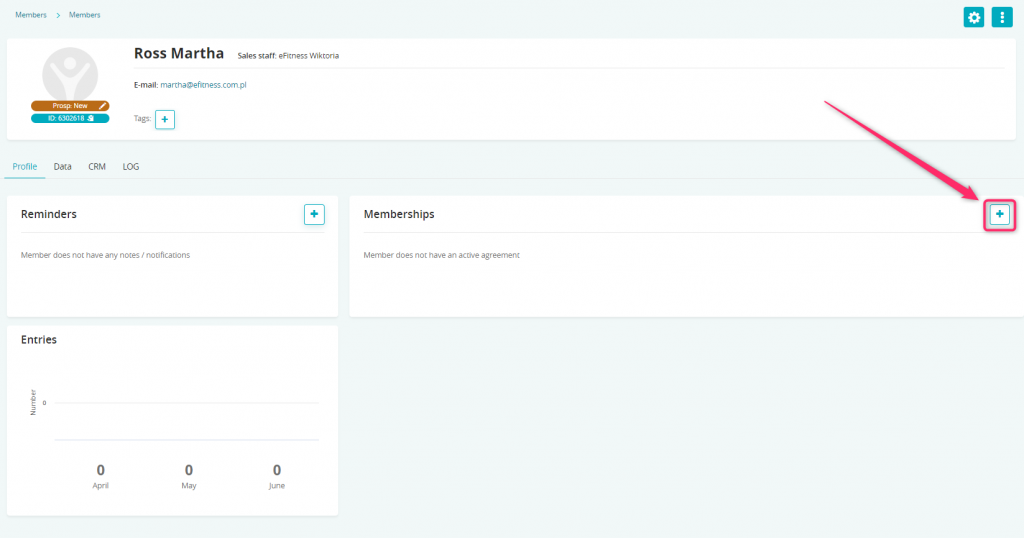 Once the membership is added, the profile will disappear from the Leads tab and will show up in the Members tab. They will become a fully fledged member of your club and additional tabs will be unlocked.
The Leads tab is empty. Why?
Most likely the visibility of leads is set on an option that users see assigned members only. You can change that in Club settings -> CRM -> CRM -> Visibility of leads -> All members visible for all users: