This article will help you understand how to define dancing, sport or workshop-oriented courses. Courses allow Members to register for all classes from it with a single action.
Defining a course requires 4 steps only:
1. Define an instructor that will be conducting the course
2. Define a class type – the name of the class (course) and any additional information regarding the registration process

To do so, go to the Club/Chain settings -> Calendar -> Class type tab, and click the plus icon: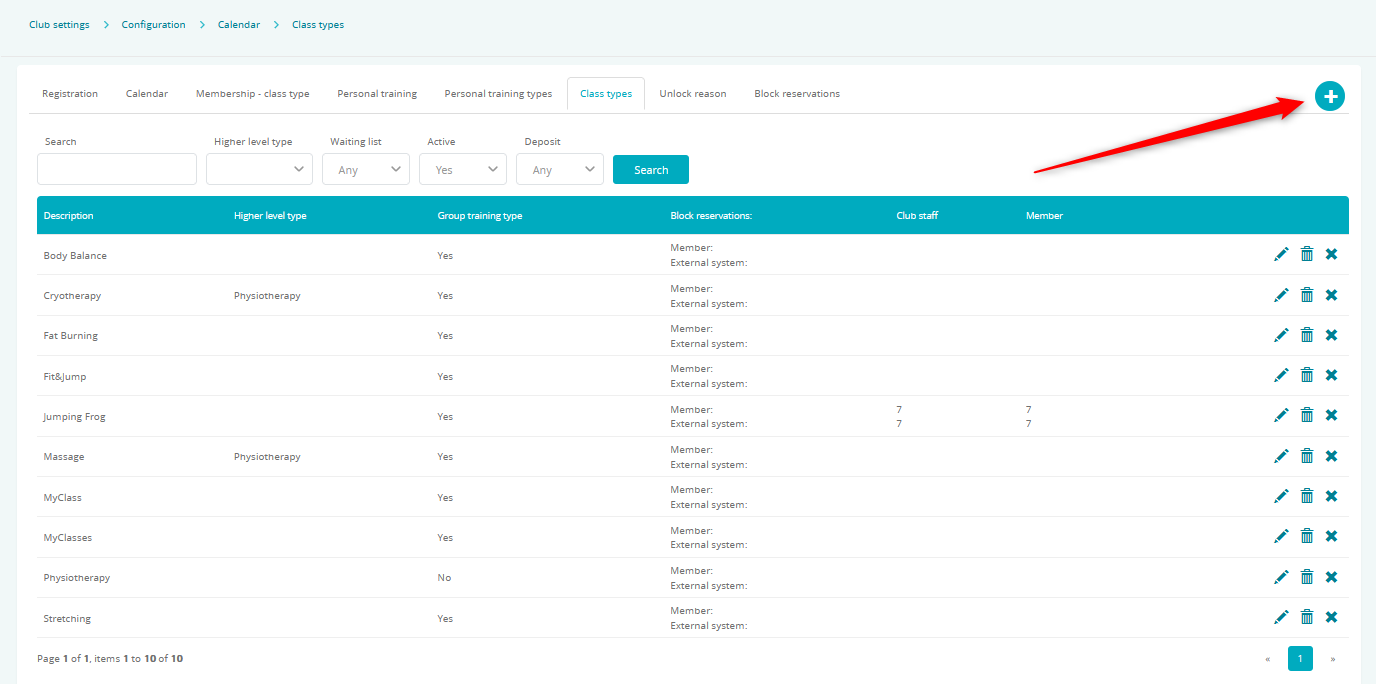 Define a class type, for example a modern dancing course:


All the fields available during the defining process of a class type have been described here
3. Go to My Calendar -> Services tab and click the plus icon


In here, select a pre-defined class type, the instructor and any additional settings.
Instructions how to define a service can be found  here

4. Define a timetable – define the dates the course will take place on.
Go to the My calendar -> Timetables tab and click the New course icon


Fill out the timetable form:

Fields available:
Class type

– select a predefined service. This will result in most of the fields being defined automatically

Instructor

– this field will be defined automatically once the service has been chosen

One payment for all classes
Start and end

– define the starting and ending dates of the classes

Duration of classes

– this field will be defined automatically one the service has been chosen

Attendance limit

– this field will be defined automatically once the service has been chosen

Room

– this field will be defined automatically once the service has been chosen

Automatic renewal

– the course can be renewed automatically for a chosen number of days, weeks or months before the end of the timetable

Schedule rule

– define the day and the hour when the classes are supposed to take place on. By using the

Add

button, you can define more than one day
Visibility on the calendar
The courses are indicated by an additional bar: