An example of such types are physiotherapy classes with a specific division, for example, for general physiotherapy, cryotherapy or massages. Defining the type in such a way allows Members to choose the type of the class for which they register. It makes your work and preparation for the class much easier.
Defining higher level class types
1. Define an instructor

2. Go to the Club/Chain settings -> Configuration -> Class types tab and click the plus icon



3. Define a class type as a higher level type, for example, a Physiotherapy type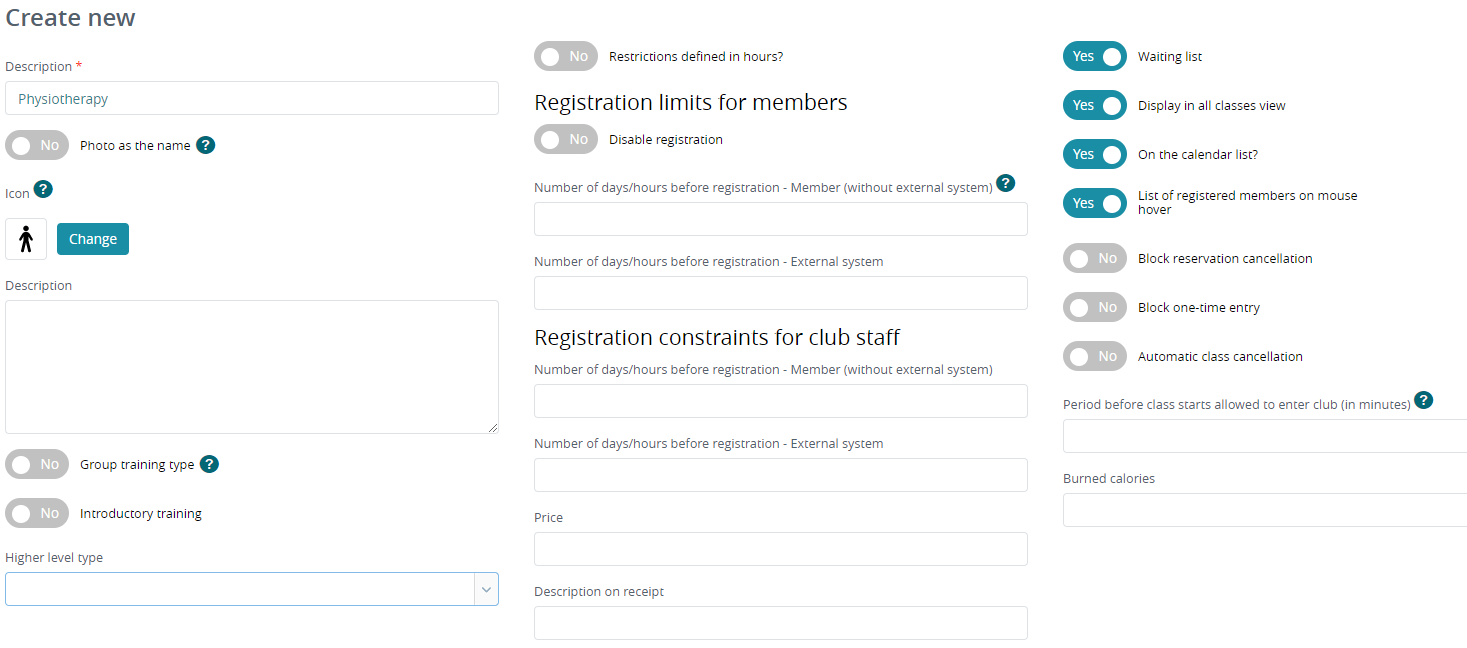 All available fields have been described in detail here

4. Define additional class types which will be lower level class types, for example, massage and cryotherapy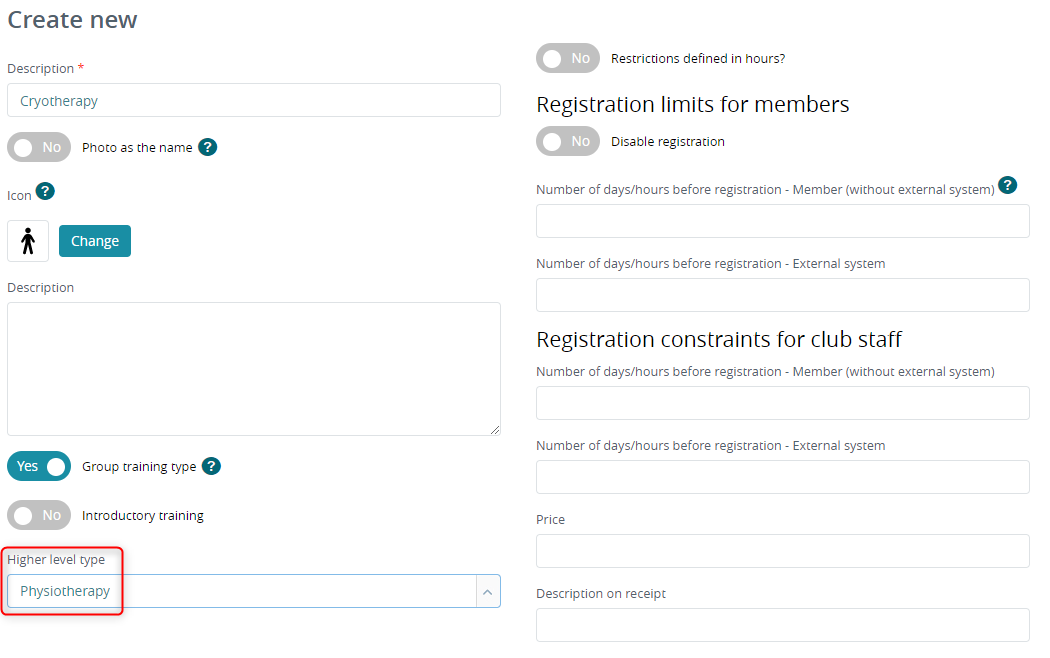 In the Higher level type field choose the previously defined class type – the Physiotherapy.
All available fields have been described in detail here

5. Go to the My calendar -> Services tab and click the plus icon
First, create a service for the higher level type: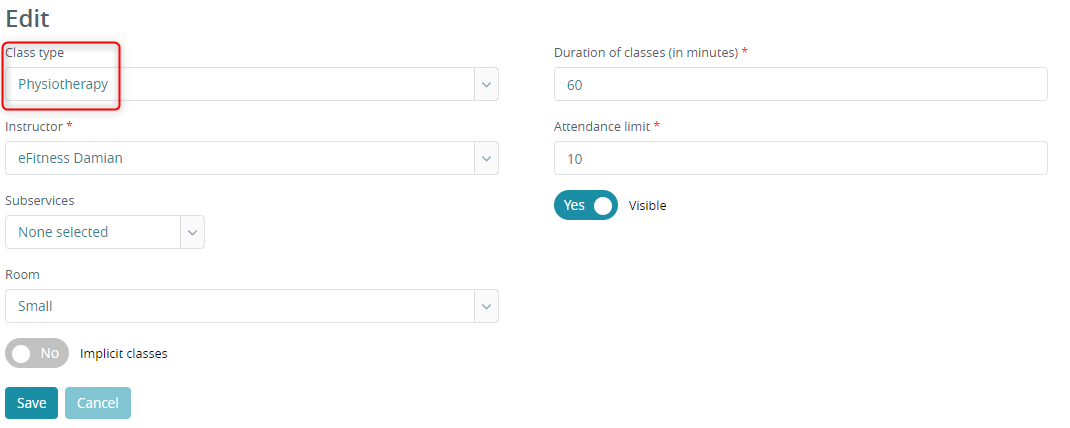 Information about creating a service can be found  here

6. Define a service for the lower level types



7. Edit the higher level type by clicking on the pencil icon
8. Select the previously defined lower level type services from the list: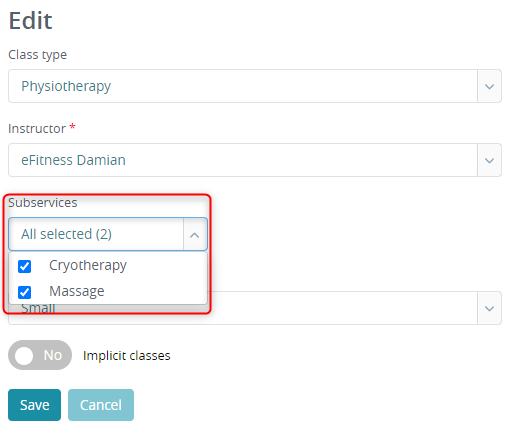 Save the changes.
9. Define a timetable for the higher level class type.
Visibility on the calendar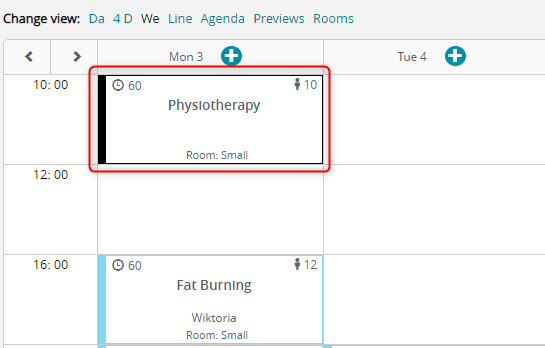 During the registration process, you can select the class type:

After a Member has been registered and the class type has been chosen, the name of the class will be updated automatically:
Members can also select an appropriate class type themselves through the Member Area.