Define which data is required during the registration or after training measuring processes. Add consents regarding e-mails and your terms and conditions.
Go to the Club settings -> Configuration -> Member's options tab: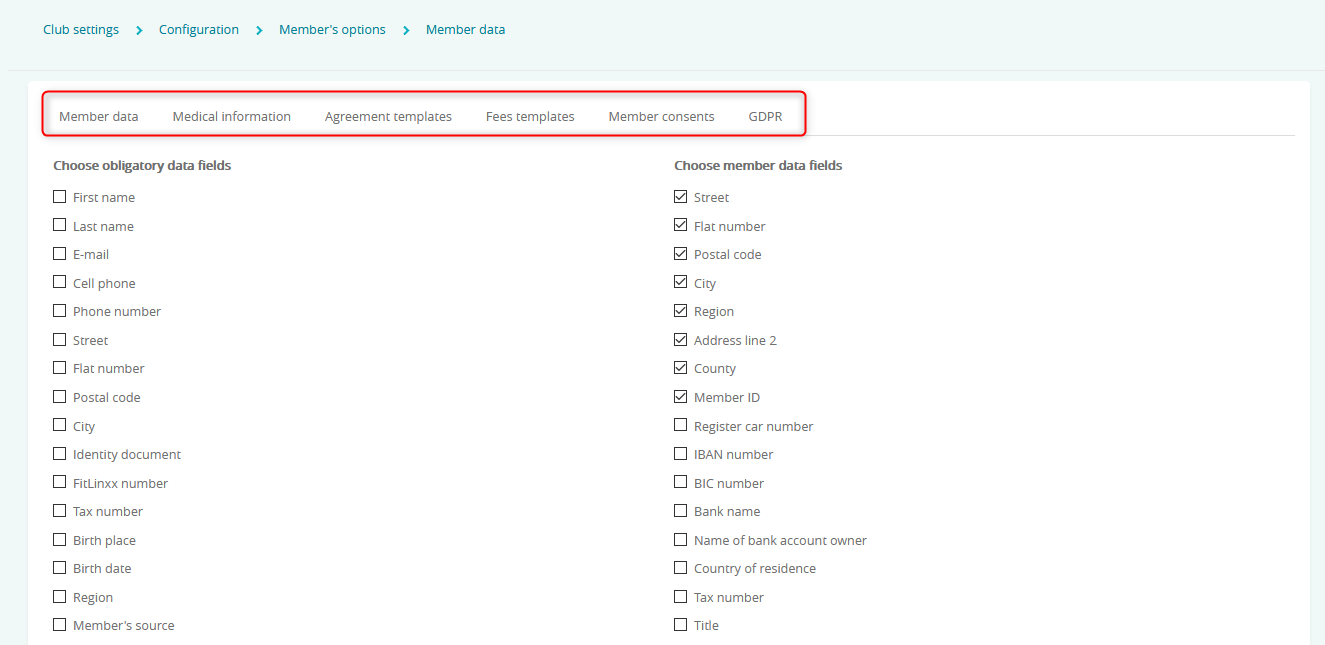 1.Member data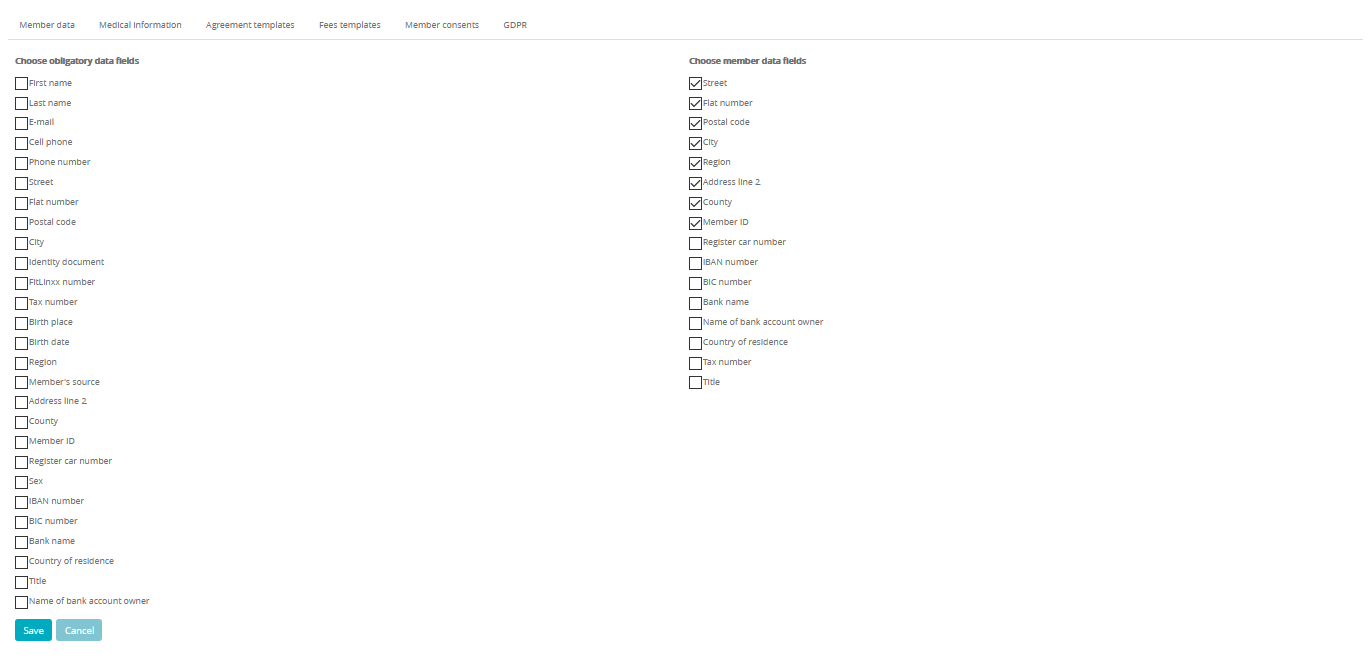 Check the boxes next to fields you would like to make required or additionally available in the registration form.
2. Medical information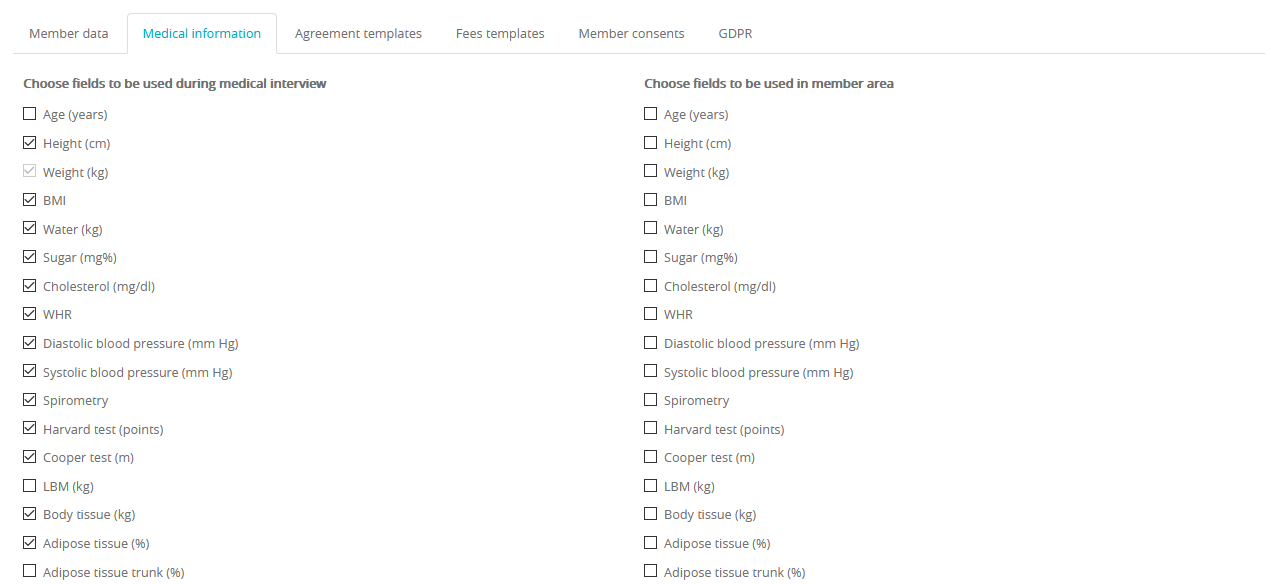 In the section, choose fields that will be available on a Member's profile.
In the , choose fields that are to be available in the Member area in the My workouts -> My progress tab.
3. Member consents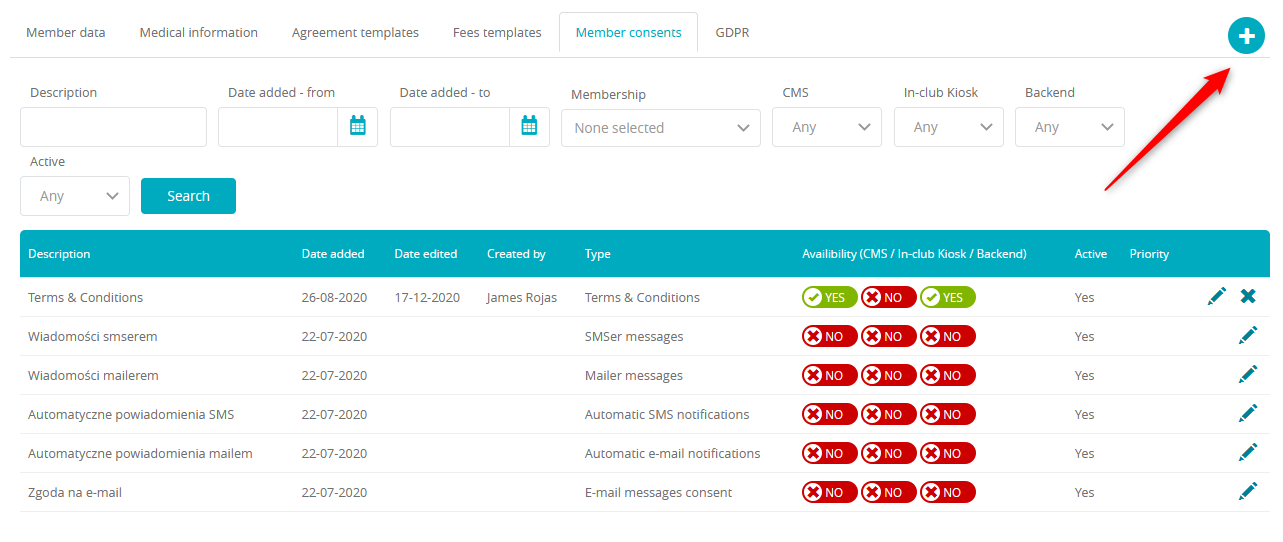 By using the plus icon, you can define a new consent, for example regarding your terms and conditions. More information regarding the consents and managing them can be found in this tutorial.
4. GDPR
Decide which data is to be anonymized – deleted after a certain amount of time – according to your club's agenda and your local law. After checking the slider, enter the number of months.