You'll learn how to add announcements that will be visible in the Member Area.
1.Enable the News in the Member Area functionality in the Club settings -> Configuration -> Member area -> Member area tab by checking the News slider to Yes and saving the changes at the bottom of the page: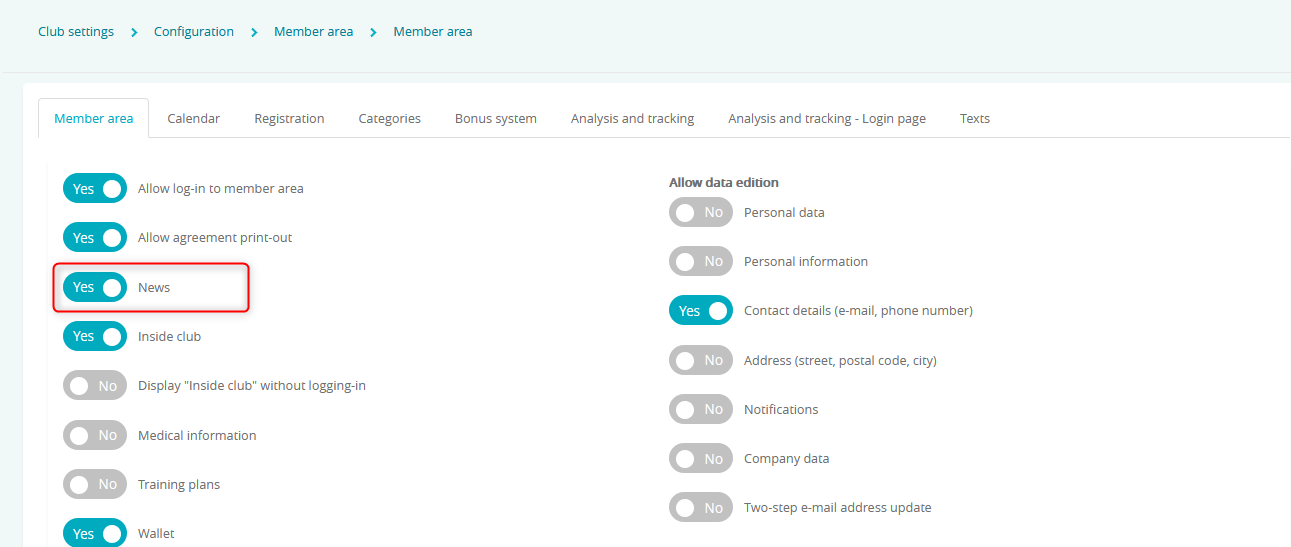 2. In order to add an announcement, go to the Marketing -> News tab.
3. Click the plus icon in the top right corner:

4. Fill in the form: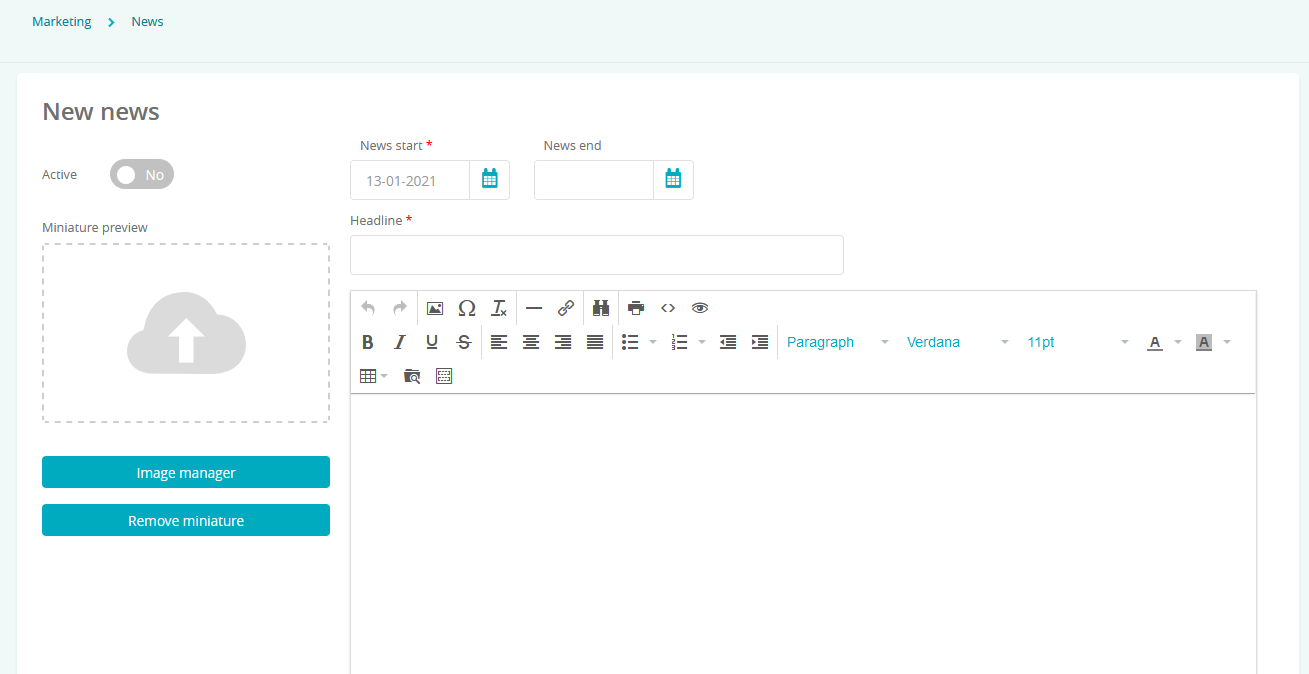 the Active slider should be set to Yes in order for the announcement to be visible in the Member Area
define the starting date of the announcement; ending date can also be defined but is not required
by using the image manager, select an additional photo; said photo can also be deleted in case of a mistake
define the announcement's headline and it's content
Save the changes.
5. The announcement will then be visible in the Member Area:

6.  Announcements can be edited using the pencil icon and deleted using the bin icon: