If you do not use any online payment method and do not conduct online sales, enable the registration functionality, thanks to which, your Members will be able to register their profiles themselves.
Go to the Club settings -> Configuration -> Member area -> Registration tab and select the Member data only variant from the Registration type option's dropdown menu.

After doing so, the Registration tab becomes visible in the Member area: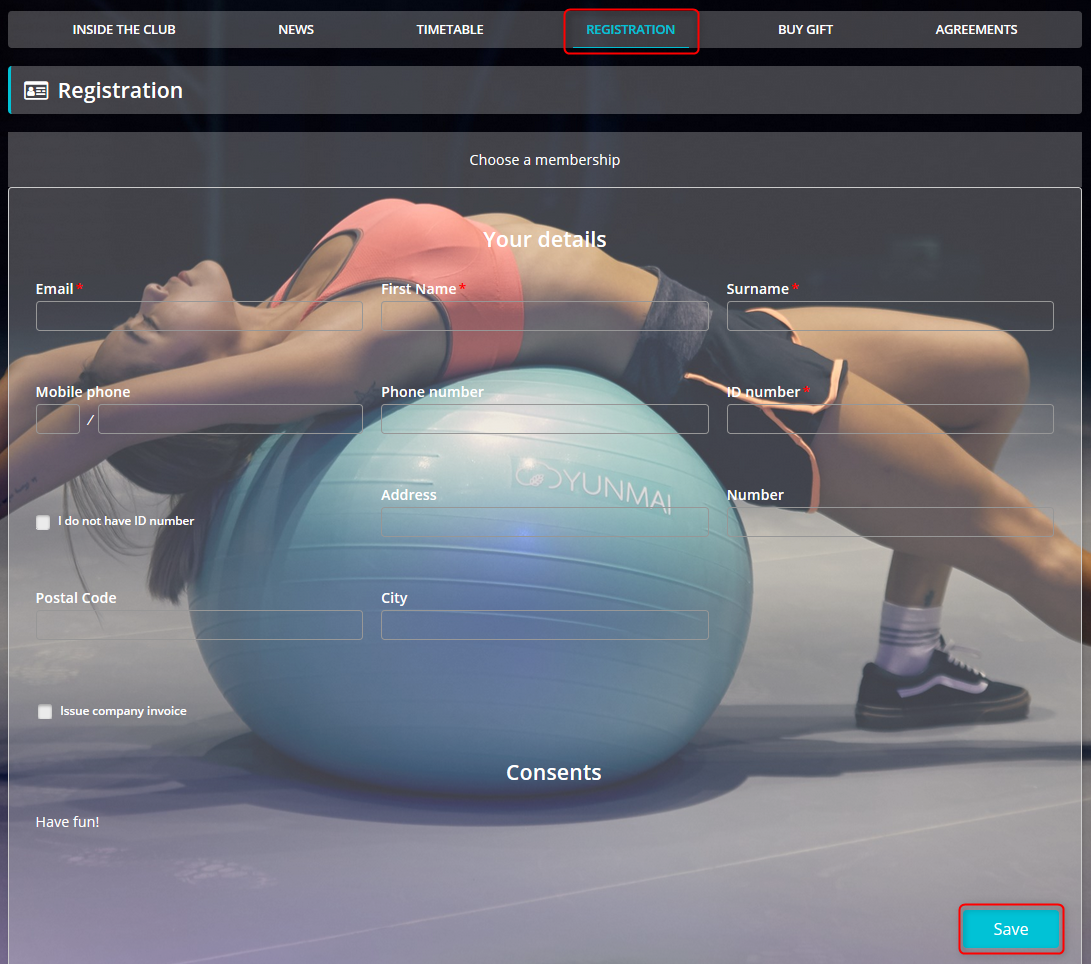 After filling in the form and consenting to the consents, the profile will be visible in eFitness.
We also highly recommend the How to buy a membership using the Member area article.