In this article you will learn how a Member can register for the classes and how they can cancel their reservations.
Enabling the Calendar in the Member Area
Go to the Club settings -> Configuration -> Member area -> Calendar tab and check the "Display calendar" and "Enable registration" sliders:

Registering for classes from a Member's perspective
Registering for classes is available to those already logged-in in the Member area. Both, an e-mail address and an ID number, can be used as a login and the password is sent automatically after a profile has been added to the system.
A Member goes to the Timetable tab, chooses a class and clicks Sign up button: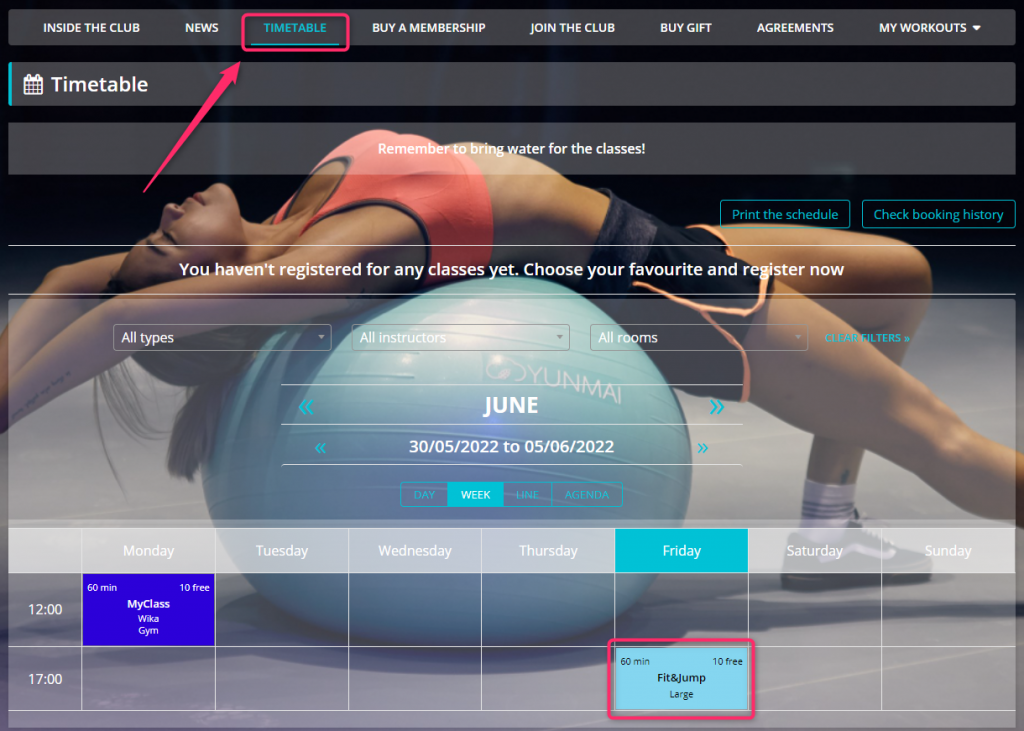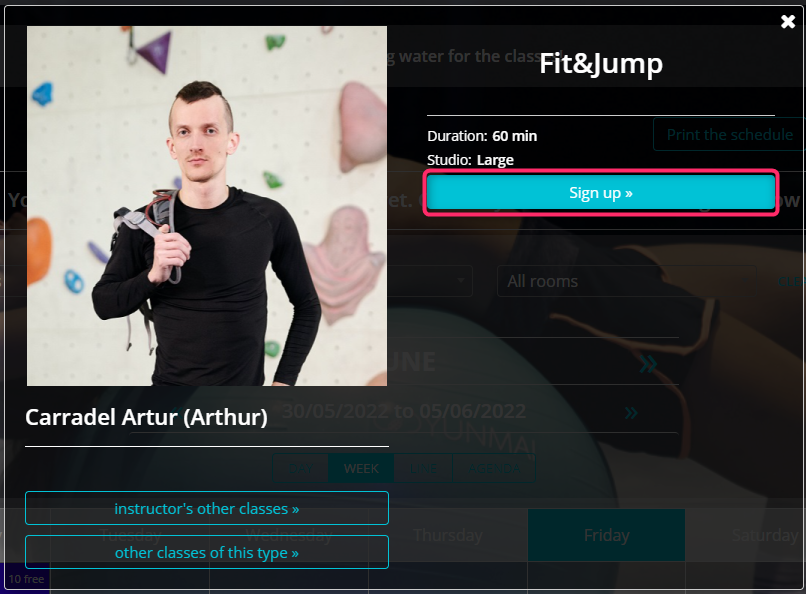 After the successful enrollment, an information will be displayed:

Classes can be filtered by their types, instructors, and rooms. Additionally, months and specific dates, and different views, such as daily or weekly can be chosen:

Various filters and calendar views can be defined in the Club settings -> Configuration -> Member area -> Calendar tab:

Cancelling registrations
Class resignation can be allowed or blocked in the Club settings -> Configuration -> Member area -> Calendar tab: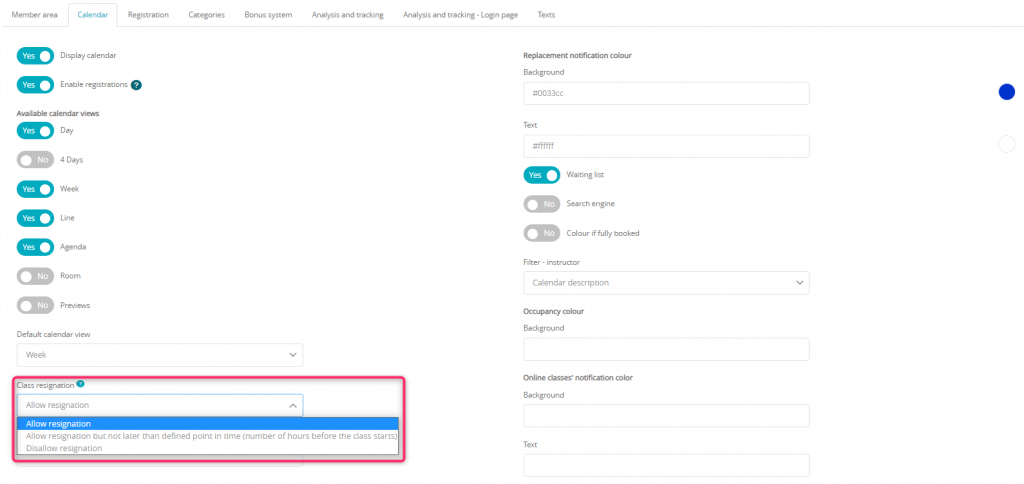 We can choose between three options:
Allow resignation
Allow resignation but not later than defined point in time (number of hours before the class starts)
Disallow resignation
If class resignation is allowed, Members can cancel their registrations in the Timetable tab in the Member area:

or by clicking on specific classes on the timetable itself: