Logging in
Logging in is possible by using the Log in button in the top right corner: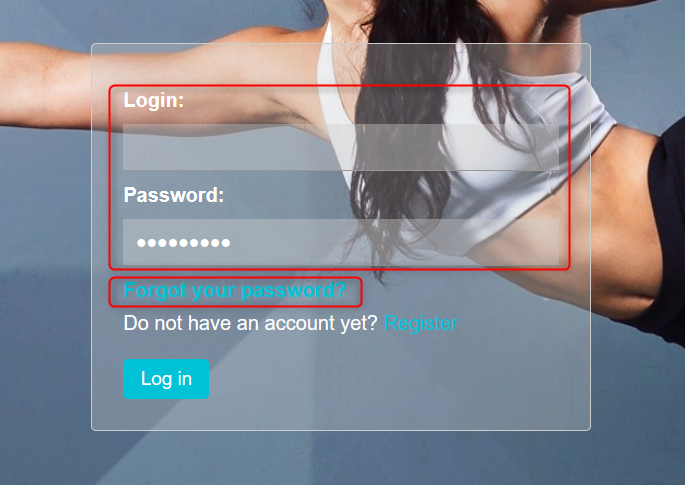 Either an email address or an ID number can be used as your login.
The password is generated after a Member profile is created either in the system or in the Member area.
A member can also use the Forgot your password? option, thanks to which, a message containing the password will be sent again.
Enable the message containing the password to the Member area in the Club settings -> Automation -> Customer relationship management tab by checking the Email slider next to the Password to member area message: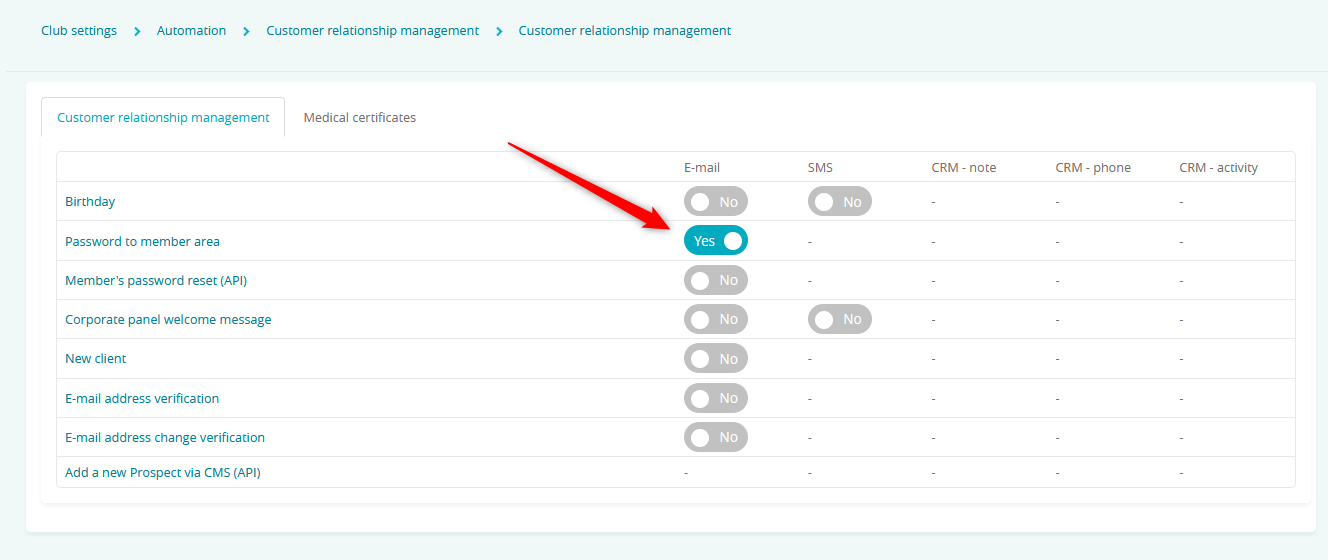 We also highly recommend checking out the automated messages tutorial
How to disable a Member's access to the Member area?
Go to a Member's profile and to the Data -> Additional information and functionality tab and check the Access to member area blocked slider to Yes and then save the changes at the bottom of the page: